Home > London Guide > London Neighbourhoods Guide > Guide to Victoria


Victoria Information Guide
The London Guide offers an insightful look at the area of Victoria, locateded in between Belgravia and the River Thames.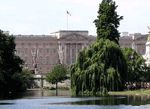 Overview

Victoria is the name given to the area predominantly surrounding the central station of Victoria. The district itself is made up of a variety of commercial property, with offices and shops lining up the high street from the station down to Parliament Square.

For Royal London, Victoria is one of the most modern sections having seen much development following the second World War. The area is well known for its smaller private restaurants, with a great number of several English and international cuisines available.


Local Sights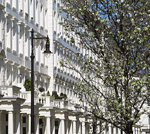 Well located for both Buckingham Palace and Parliament Square, with the Houses of Parliament, Big Ben and Westminster Abbey.


London Guide Hints & Tips

Victoria is in a great central location, within walking distance to Buckingham Palace and Parliament with easy access to all of London and England via train and undergound from Victoria Station. Smaller privately run hotels in the area generally mean that accomodation is not as expensive as some of its more glamorous neighbours.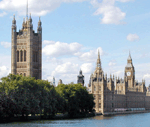 Main Tube Stations



Victoria



See also Victoria Hotels and Victoria Restaurants.