Home > London Guide > London Neighbourhoods Guide > Guide to South Kensington


South Kensington Information Guide
The London Guide takes you on a journey through the beautiful royal neighbourhood of South Kensington, situated on the southern tip of Hyde Park.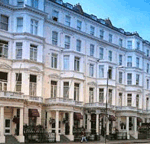 Overview


One of London's largest residential districts is also one of the most beautiful areas of the capital, combining city life with the vast space that is Hyde Park. Situated between the elegant areas of Knightsbridge and Chelsea, South Kensington is full of character, with Georgian and Edwardian property decorated year round with a delicate array of hanging baskets and flowers.

Although largely a wealthy area, South Kensington is popular with European tourists and students. Restaurants in the area reflect this, with a large mediterranean and continental range of cuisine in the locality. South Kensington's student status is evident by several halls of residence from the different colleges as well as plenty of language schools, which attract a sizeable number of foreign students, including among others the Lycée Français Charles de Gaulle.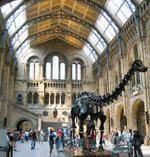 Local Sights


Notable sights in the South Kensington vicinity include the London Museums of the Natural History Museum, the Science Museum and the Victoria and Albert Museum. South Kensington is also just south of Hyde Park, with the Royal Albert Hall and the shopping area of Knightsbridge all close by, including the department store Harrods.


London Guide Hints & Tips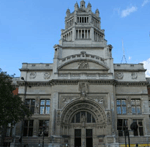 South Kensington is a great location to be based on a stay in London. In general hotels offer lower rates than in more central areas of London and one is no more than a few tube stops or a short taxi ride away from some of the other famous landmarks.


Main Tube Stations





South Kensington, Earls Court



See also South Kensington Hotels and South Kensington Restaurants.