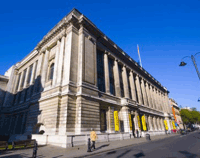 Science Museum
Address: Exhibition Road, South Kensington, London, SW7 2DD, UK
Tel: +44 (0)870 870 4868
Opening Hours: Monday to Sunday 10:00 - 18:00
Nearest Tube: South Kensington (District, Circle and Piccadilly Lines)

The world's leading science museum is the perfect visit for adult science enthusiasts and families alike. With a collection containing over 300,000 objects, the museum houses the instruments that have made science such a pervasive and powerful element in today's world.

The foundation of the museum can be traced back to the Great Exhibition of 1851, held in the nearby area of Hyde Park. The effects of this world trade fair brought great wealth to the area and the Exhibition's patron, Prince Albert, suggested that this should be put to use in improving local educational facilities.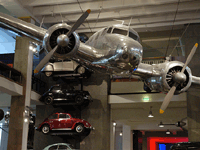 The Science Museum is made up of a vast collection spread across 7 levels. Amongst its most important items are Stephenson's Rocket, Puffing Billy (the oldest steam locomotive that still exists), the world's first jet engine and a reconstruction of Crick and Watson's model of DNA.

The museum is however more than just a collection; its walls contain thousands of interactive and hands-on exhibits for adults and children of all ages. Of particular mention is the recently refurbished LaunchPad facility, giving youngsters the ability to take an active part in experiments and understand the role science plays in our everyday life.

Forever keeping up with the technology and development, the museum is also home to its very own IMAX 3D Cinema which aims to bring to life all kinds of science and nature films.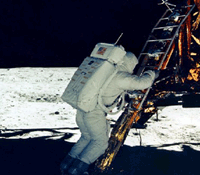 In line with its long established medicine links, the Science Museum's medical collection is widely acknowledged as one of the leading resources in the world.

A visit to the Science museum is always a treat. The exhibition galleries are ever changing, reflecting the rapid pace of change in science, technology and medicine. In fact the museum can only ever show 12,000 items from its collection due to space restrictions- that leaves over 95% in storage at any one time!



For further information visit our South Kensington London Guide