Mayfair Information Guide
Mayfair, located in between Piccadilly to the south and Hyde Park/Park Lane to the west is one of the most exclusive addresses in London. The London Guide takes you on a look through the quaint streets that form one of London's most striking royal neighbourhoods.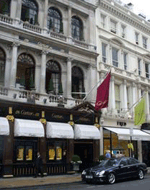 Overview


A highly fashionable district, Mayfair is often introduced as the most expensive property on the British monopoly board!

Full of classical English charm, the area is primarily an upper shopping experience combined with exclusive hotels, residences and restaurants together with beautiful gardens and open squares all tucked away in the heart of the capital.

From Oxford Street and Regent Street, containing famous department stores like Selfridges and Liberty, Mayfair stretches out as far as Piccadilly at the heart of the West End. Famous streets include the fashionable stores of New Bond Street and the home to the world's finest tailors, Savile Row.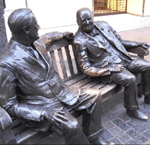 Local Sights


Notable sights in the Mayfair vicinity include the Royal Academy of Arts, Piccadilly Circus, Hyde Park and Buckingham Palace


London Guide Hints & Tips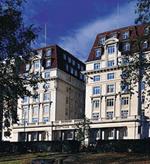 Mayfair is an expensive area. If you are on a budget but still want to experience one of London's most luxurious areas, make for the sale periods twice a year, in January and July. The January sales offer substantial savings on normal retail prices while hotels offer a greater deal of special offers and promotions during the Winter months of December through to March.


Main Tube Stations





Bond Street, Green Park, Hyde Park Corner



See also Mayfair Hotels and Mayfair Restaurants.