Home > London Guide > London Neighbourhoods Guide > Guide to the City of London Financial District


The City of London Information Guide
The City of London is one of the world's most important centres of finance, containing some of the oldest financial institutions in the world. The London Guide goes behind the scenes of London's business centre situated on the banks of the River Thames.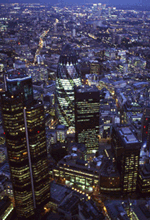 Overview


London's Financial District is an entitity within the capital called the City of London. Londoners also refer to this area as the "Square Mile" due to the area having originally been this size when originally founded almost 2000 years ago.

As a place of business it is unsurprising to find that residences are far and few between, with the skyline being dominant by impressive buildings, most of which are very modern for London standards having been erected in the last 50 years.

At the forefront of Europe's economy, the City of London is home to all the major international corporations and financial institutions. Among those are some of the world's oldest, including the insurers Lloyds of London and the Bank of England.

The area is a popular destination for business travellers but also attracts visitors for what remains of its historical past, including iconic landmarks like the Tower of London and the magnificent Tower Bridge.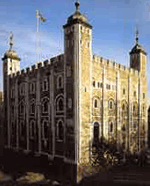 Local Sights


Notable sights in the City of London vicinity include the Tower of London, the setting for London's famous dark past and the current home of the crown jewels; Tower Bridge and St Pauls Cathedral.


London Guide Hints & Tips


London's financial district is mainly a place for business and can consequently be quiet at weekends. As such visitors to London with young families may prefer to stay in an area of Royal London where there are a greater number of attractions, restaurants, theatres and entertainment as a whole.

Visitors to the Tower of London are advised to book in advance if visiting on weekends or during holiday periods as queues are likely. Best times to visit are early in the morning before midday if at all possible.


Main Tube Stations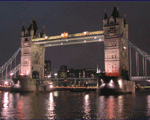 St Pauls, Bank, Tower Hill



See also City of London Hotels and City of London Restaurants.